(click on image for larger view)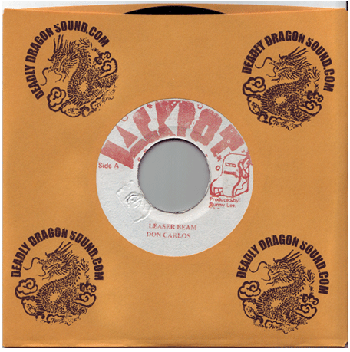 Deadly Dragon review:

DEADLY DRAGON SOUND EXXXXXXCLUSSIVE!!!! Big big chune!!!! Long time favorite of Deadly Dragon Sound... Long over due on 7" format. We teamed up with Bunny Lee for this LIMITED, one time repress, of this Don Carlos classic. This tune will counteract any M-16! B-side is a another example of why Tubby was called King. Wicked accapella into dub version with nuff Tubby effects!