(click on image for larger view)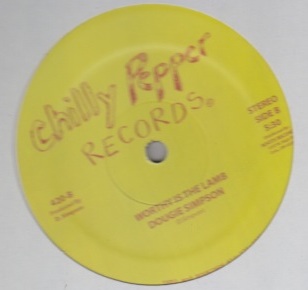 Deadly Dragon review:

What a sweet discovery!! This record was originally pressed up in 1989 by the Brooklyn singer Dougie Simpson who had just made a move to Columbus, Ohio. A local hit, the tune was recently reissued by Columbus record store Roots Records. Tuff Stuff!!!