(click on image for larger view)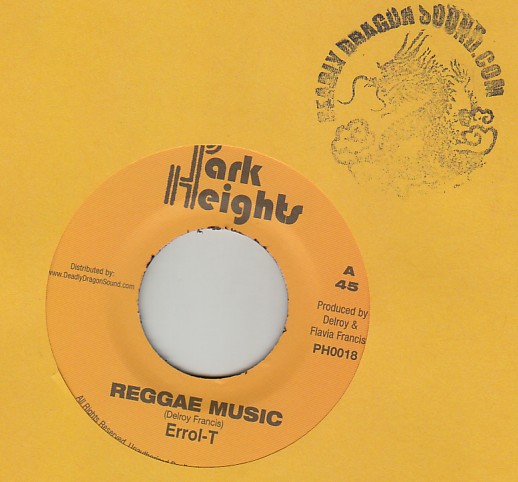 Deadly Dragon review:

PART 5 in our series of EXCLUSIVE Park Heights Reissues -- This ya one originally came out on a I 95 12" entitled REGGAE MUSIC & I. A serious piece of bubbling Digital by the obscure Guyanese by way of Brooklyn singer, Errol T. who used to mosh up stage shows with the Mini Mart Sound System back in the 1980s. This reissue is limited to 500 pieces, mastered from the original 2 inch master tapes and pressed right here in NYC on sweet, virgin vinyl!