(click on image for larger view)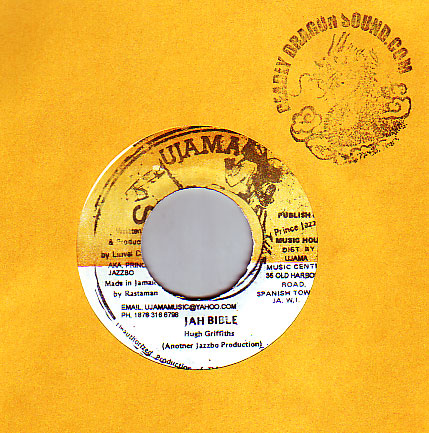 Deadly Dragon review:

Yes indeed -- get ready for the newest Deadly Dragon Sound reissue! For years Hugh Griffith's "JAH BIBLE" was a staple in our box -- his haunted vocals running rugged over one of the wickedest versions of CUSS CUSS made it the kind of BIG TUNE that when you play it, everyone in the spot rushes you to know what it is and if they can get a copy. Well, we recently ran into Prince Jazzbo and begged him to find the tapes of the tune so we could share it with the massive. He agreed and here it is! Cut directly from the master tapes and featuring a KILLER dub, we present HUGH GRIFFITH - JAH BIBLE! RUN CHUNE and get ready for the forward!!!!!!